ABOUT US
Welcoming over 100 million visitors each year, we are Europe's largest cinema operator.
We have 290+ cinemas throughout Europe.

We are the market leaders in Europe, with strong positions in the UK & Ireland, Spain, Italy, Sweden, Finland, Germany, Norway and Portugal.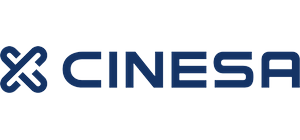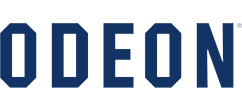 OUR CINEMAS
Across Europe, our cinemas create amazing experiences for our guests and offer fantastic careers for our people.
OUR HISTORY
Our founder in the UK was Oscar Deutsch, a pioneer of the European cinema experience, who opened his first cinema in 1930.
We've been innovating and expanding ever since, developing an entertainment experience across Europe that delights every guest with state of the art projection and audio technology, premium seats, delicious food and beverages, and unrivalled hospitality from our great people.
2016: we were proud to become part of the AMC Theatres family - the biggest and best movie exhibition company in the world.
2017: our first Luxe cinema opened in Scotland with sumptuous recliner comfort for every seat, an Oscar's Bar and luxury everywhere.
2018: we announced new partnerships with IMAX and Dolby, and in December 2018 we opened the first Dolby Cinema in the UK at ODEON Luxe Leicester Square, the home of premieres.
2019: by June we had 21 ODEON Luxe cinemas in the UK, and another 11 spread across UCI in Germany and Italy, and CINESA in Spain.
OUR VISION AND VALUES
With 9,500 colleagues, our vision and values are the golden threads that run throughout everything we do.
OUR VISION
To give every guest an inspiring entertainment experience.
Our values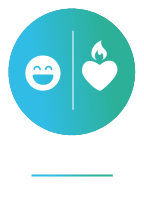 FUN & PASSION
We're seriously passionate about what we do. Brimming with energy and enthusiasm, we embrace bright ideas and bring fun and laughter to our experiences with guests and colleagues. From recommending something our guests will love, to jumping into a new challenge with our colleagues, we make every day enjoyable for everyone.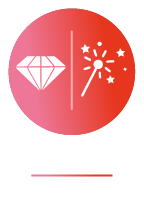 QUALITY & SERVICE
From greetings to goodbyes, our vision is to create inspiring experiences for every guest, at every stage of their journey with us. We do our very best to bring the magic of cinema to life through world-class service, facilities, films and retail products. And while we're big on quality, we always remember the little details when it comes to making sure everyone's experience shines.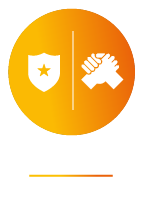 TRUST & RESPECT
We treat each other as we like to be treated ourselves, strengthening our business through our shared respect for the diversity of our people and cultures. We trust each other and do the right thing. That means offering a helping hand, keeping every interaction positive and doing what we say we'll do. Respectful and reliable, we always keep our word and stick to our promises.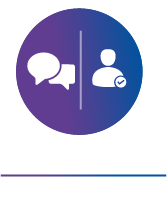 CO-OPERATION & ACCOUNTABILITY
Collaboration is in our nature. Working together as a Group, we take ownership of our actions and appreciate that taking care of guests and one another isn't just a shared responsibility – it's what gives us strength as one team. If an issue arises, we'll try our best to fix it. And if someone needs a helping hand, we'll be there to support them.